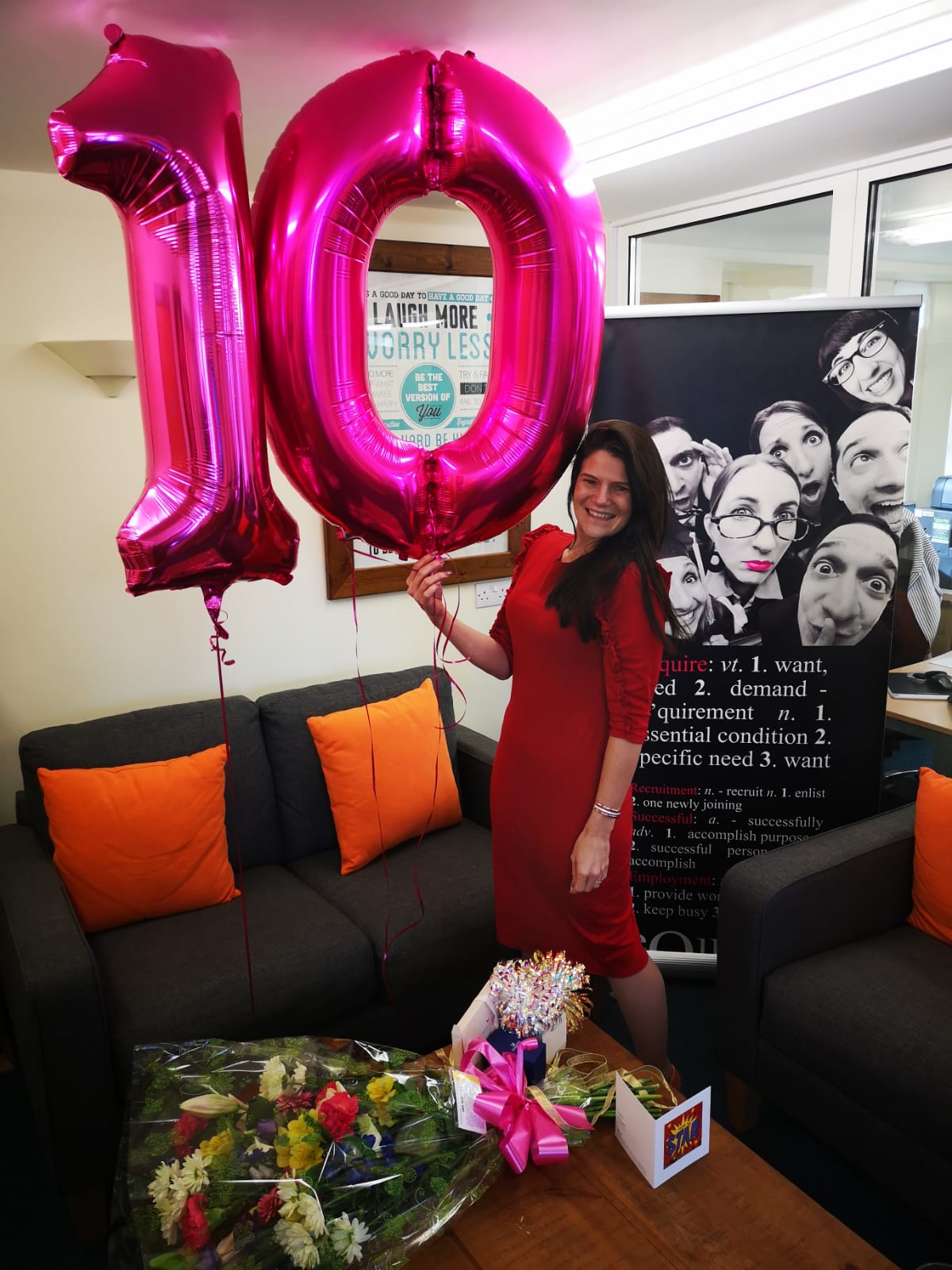 ​They say 'Remember, remember the 5th of November'.. Well we certainly do, but perhaps for a not so obvious reason! Infact November 5th 2018 marks an incredibly special day for us here at ReQuire HQ, We are celebrating Sam's 10th work anniversary with us!
Sam joined Louise & Liam in November 2008 (the same time Barack Obama became US President!!)
Her work ethic, dedication, passion for what we do and love of the business is unrivalled. She is an absolute delight to work with and to know we have someone in our business who pulls projects together, always puts others first and delivers impeccable service is an incredible asset to have.
Sam is mainly responsible for looking after our clients, ensuring candidates are treated with the care and attention they deserve and over the years has been responsible for helping hundreds of candidates land new roles.
Sam you are an absolute delight and we thank you for your hard work and dedication and for helping shape ReQuire into the business we are today!
In business you must never rest, and we always strive to stay at the top of our game and continually improve. To have like minded passionate people within your business we believe is a one of the keys to our success. In Sam, we have an absolute Star!
Happy 10th Anniversary Sam, here's to another 10!
Love,
Liam & Lou
X