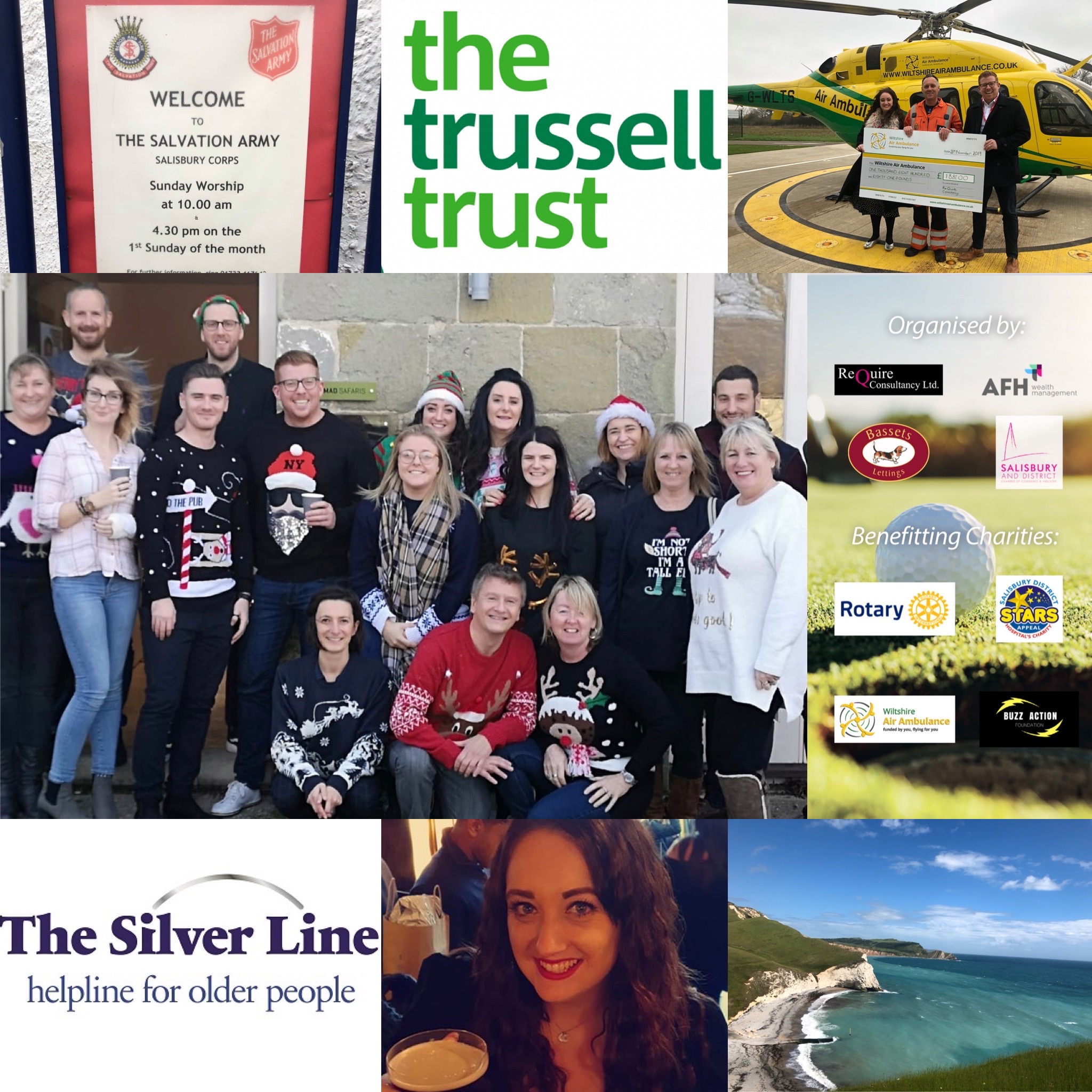 ​Over the past 12 months, everyone at ReQuire Consultancy has thrown themselves into giving up time and effort to raise awareness, support and much needed funds for various Charity organisations both locally & nationally.
We all lead busy lives and work is a significant factor in that. So when life gets in the way, it's hard to do the things we want to do. However I have to say how proud I am of everyone at ReQuire who have literally thrown themselves into fundraising the hard way.
Looking back and realising just how much effort the team have put in, it doesn't come as a surprise to me, simply because it's what they do on a daily basis when working with our Clients and Candidates – Always thinking of ways to support and finding solutions.
ReQuire's Charity year summarised:
Raised £7,526 at an annual Charity Golf Event

Lou gave up some of her valuable time & spent last year voluntarily working for @thesilverlineuk

Stevie raised £2,666 with various events including completing 'Dry January'

Liam completed the 100km Jurassic Coast Challenge & raised £2,355.42

We roped in an entire business community to participate in a hilarious Christmas Jumper Day raising £269

Collected a ton of food & donated to local food bank – The Trusell Trust

Collected toys & donated the lot to our local Salvation Army
In total we raised £12,816.42 was raised
A huge thank you to everyone who supported in whatever way they did, it was a great to support so many worthwhile charities and raise them much needed funds.
Finally, during a week where the whole world seems to be affected by the same thing. Sometimes it's nice to break away from that and just simply remember the value in human kindness.
Thanks for reading!
LM