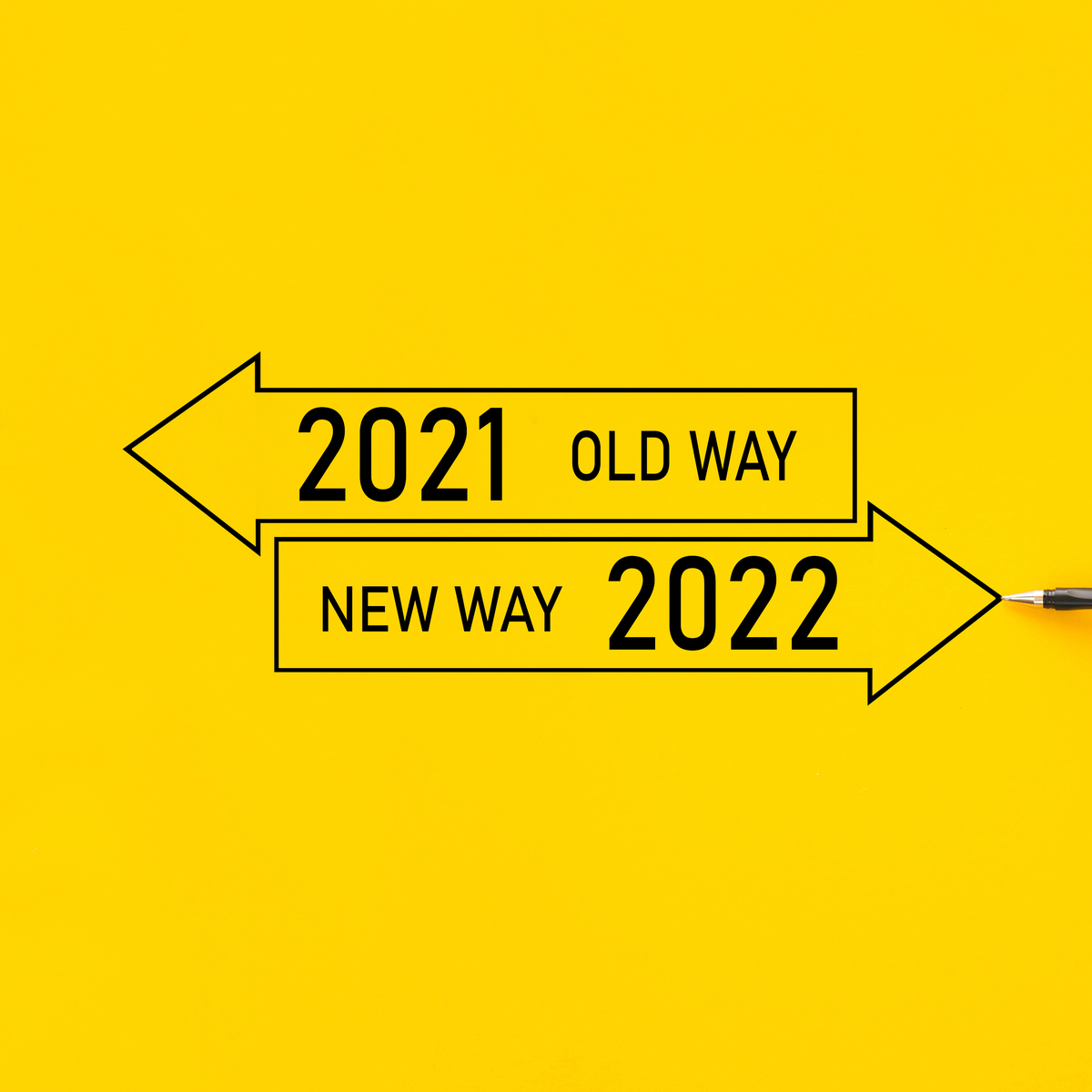 As we ring in the new year, it often comes hand in hand with promises we make to ourselves. Renewing gym memberships, planning diets around ghastly looking shakes, giving 'dry January' a go, throwing out all of the leftover Christmas chocolate...ok maybe not all of them, but you get my meaning!
All of the above are excellent target setters and they allow us to bring discipline to our lives, certainly in those dreary winter months of the new year.
Now, while we can only encourage all of those 'feel good tonics' from afar, one major resolution that we can support you with is your new career goals? Or as it's called these days, your 'work-life goals' for 2022. If we have learnt anything from the pandemic, it's that its evolution is unpredictable, which makes planning difficult, but being more deliberate about plans can actually bring more certainty in our lives and thus help reduce anxiety.
The pandemic has also altered our perception of work, of the value of jobs and highlighted more, the need to align our work with our personal values and opened new perspectives thanks to the spread and growing acceptance of remote working. So whether you are looking to change your profession, move to a different type of company/industry, or progress your career with a professional move. Now is the time of year where you can really take stock and work out what is important and what direction you want to take your career in.
What's your WHY?- Ask yourself what is it you want to change then more importantly, why? Find your driver and put yourself in a position whereby you can be confident you have recognised the reason why you want to change jobs.
Visualise your future self- Paint a compelling vision or version of your future of you in your new role , one you would want to aspire to have. That way you can foresee just how good it feels to be in the new position, part of a new team, learning a new skill.
"Before every putt, I always visualise the ball going in the hole" - Seve Ballesteros
Making the change seem attractive and not daunting! - So many people find change intriguing and for most it starts off exciting but the prospect of new routine or stepping out of a comfort zone is the reason as to why a lot of resolutions don't last. Perhaps you have previously thought about a new job but have been too scared to make it a reality. Look forward to the vision you have created for yourself, embrace the new opportunity and work you will have to put in to get it. Avoid giving yourself a reason to put off applying or preparing for an interview.
Understanding the role of emotions - For achieving goals, forming habits and even procrastination can be quite the game-changer. When we need to get something done that causes us anxiety or stress, we have the urge to first relieve that stress or anxiety, by doing something else, like going on social media to make ourselves feel better
Give yourself a break- Pushing too hard or being too strict with ourselves may prove counterproductive by jeopardising our willingness to stick to something that is difficult daunting like changing career paths. Break things down in stages. Once you have found a position or company of interest, look no further than researching the company and application stage. As each stage is completed you will feel more focused, excited and engaged in the process you have created for yourself.
Changing jobs or careers is not an easy thing to do. There is a lot of emotion tied into what we do for a living, who we work with, where we work and where it could take us in the future. It's a huge investment so it's important you are fully up to speed with what change could look like. At ReQuire Consultancy we consult. Of course, your CV is important to us, it's a great reference tool but it's certainly not as important as you! We will make sure you have asked yourself the key questions, to understand your drivers, what you are planning on achieving. We put a huge focus on culture fit when it comes to supporting candidates looking for their new role.
We will talk to you, get to know you and more important than that, we will listen to you to ensure the vacancies we introduce to you are in line with your plans for a greater you in 2022 & beyond.
Happy New Year,
LM